Automated alerts are sent to all workspace members when:
Block height stopped syncing

Disk nearly out of space
Emails are sent from no-reply@onfinality.io . Check your spam folder if you haven't received an alert when you should have.
Block Height Stopped Syncing
This alert is triggered when the node's block height doesn't increase in over 5 minutes. Alongside the troubleshooting tips in the email you can also check the OnFinality Status Page to see if there is a network-wide outage.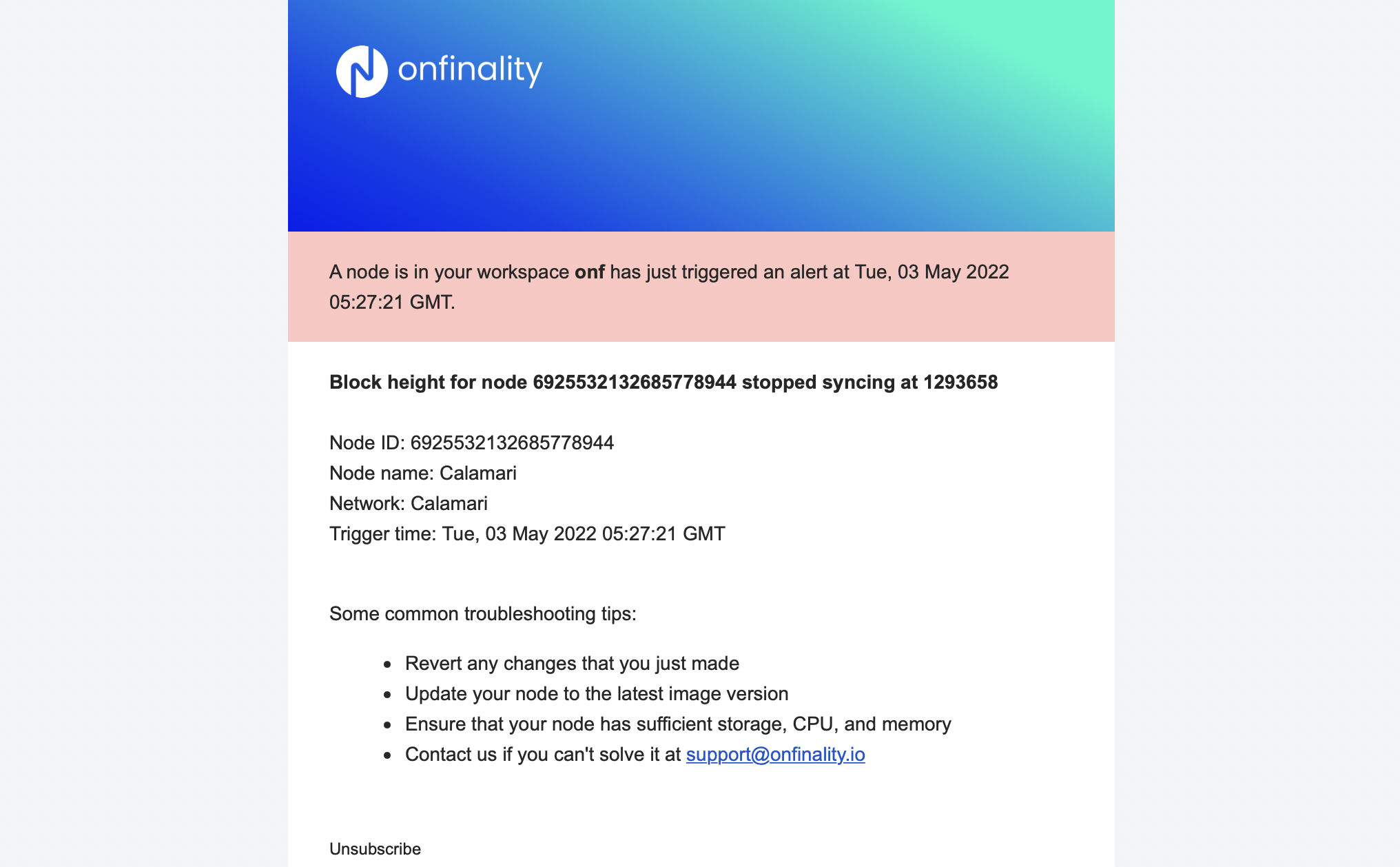 Disk nearly out of space
An alert will be triggered when your alert is going to run out of space within four days. Increase the node's storage to avoid any issues.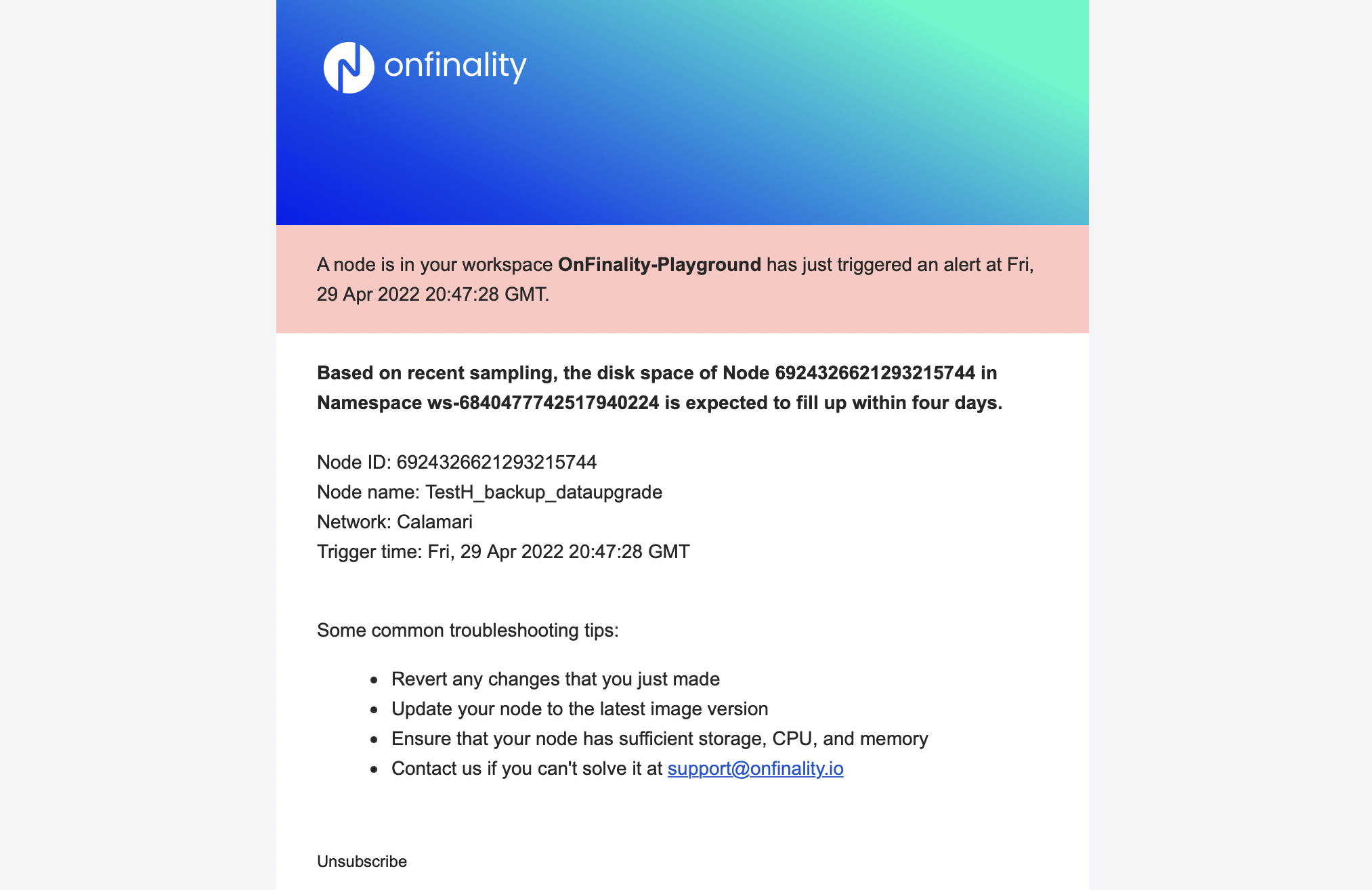 Unsubscribe
Press the Unsubscribe link at the bottom of the alert email to unsubscribe from alerts.
Related Articles